As you step up to bat...
The packed stadium is silent. You could hear a pin drop. Millions around the world are on their feet.
They wait... ready to erupt in cheers or jeers the moment the final outcome is decided. So...
Are you going to stand there and watch the perfect pitch whizz by...
...OR...
Are you going to give it a solid, high-level swing... and knock it out of the park?
You know what you've got to do...
Click Here NOW To Seize Your Moment...
Take A Swing… And Touch 'Em All...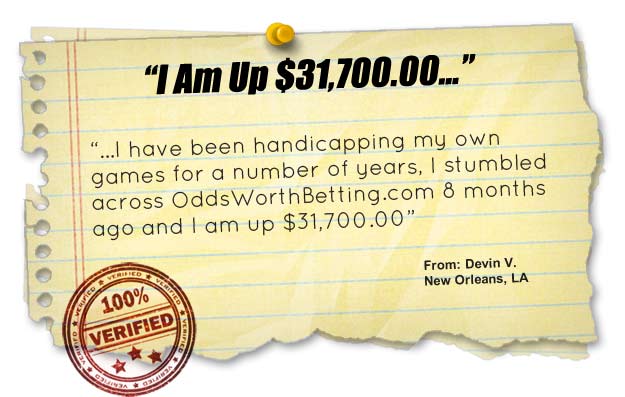 James... I Want To Be Your Next
Success Story Like Devin. Sign Me Up!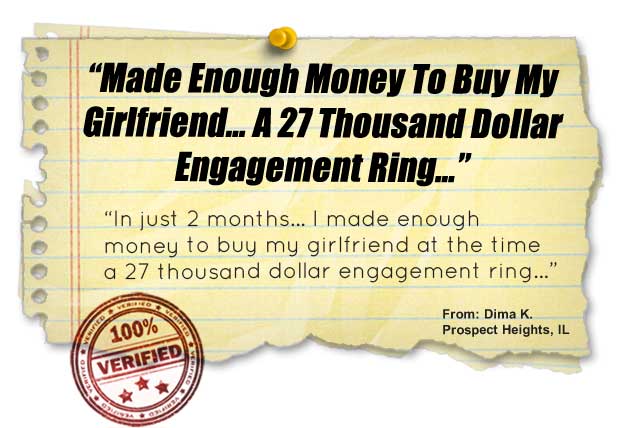 Yes James... I Want To Be Able To Easily Drop 25K On
A Ring... A Car... And Other "Big Boy Toys" Whenever I Want!
To Your Best Season Yet!


James Jones
Co-Founder Of OddsWorthBetting.com
P.S. We've proven how our "Stat Hack Playbook" could deliver you the picks to turn $100 into $204,800.00 in 5 blazing fast days. Now... prove to us you've got what it takes to place that bet.
Put Me In James, I've Got What It Takes!
P.P.S. Only two things matter at this point: 1... This page is still up, which means this offer has not yet closed. And 2... your desire to not miss our next 6-figure winning streak is still intact.
Yes, James, I'm Ready To Jump On And Ride The
Next Wave To Unleash My Biggest Payout Yet!
P.P.P.S. Remember... you only pay if you win. We're so confident you'll come-up ahead that we're taking all the risk for 8 full weeks. Just sign-up now... watch the picks in action... and only then decide if Odds Worth Betting is for you. Either way... keep the Road Dog system as our gift to you!
Yes, James... I Understand Space Is Limited, So Let Me In
NOW While I Have The Chance... I Have Nothing To Lose
Because It's 100% Risk-Free For 8 Full Weeks...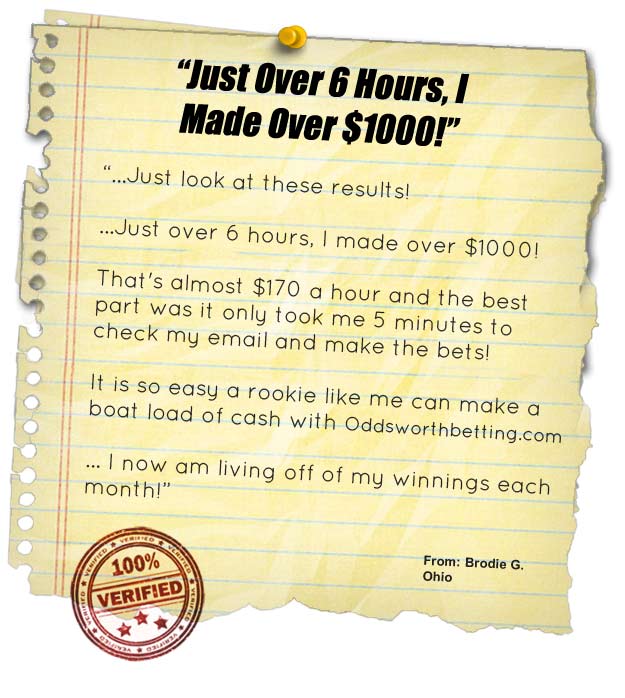 James... I Understand I'd Normally Have To Work
Weeks To Earn What I Can Now Get In Hours!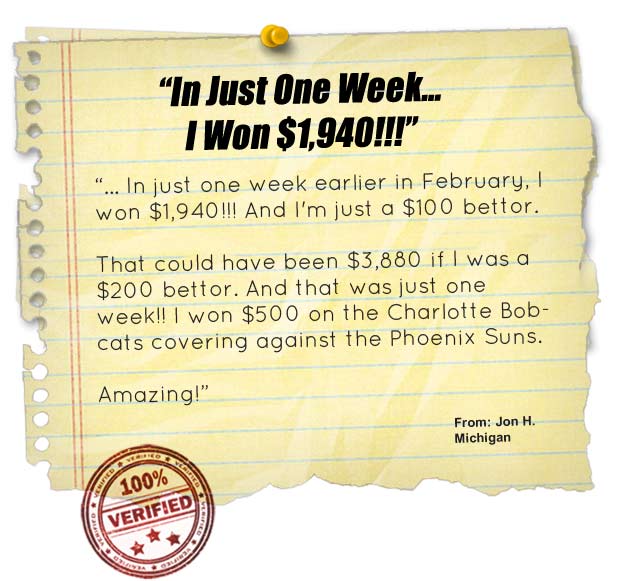 Yes James... I'm Ready To Dominate And
Have My Most Lucrative Season Yet!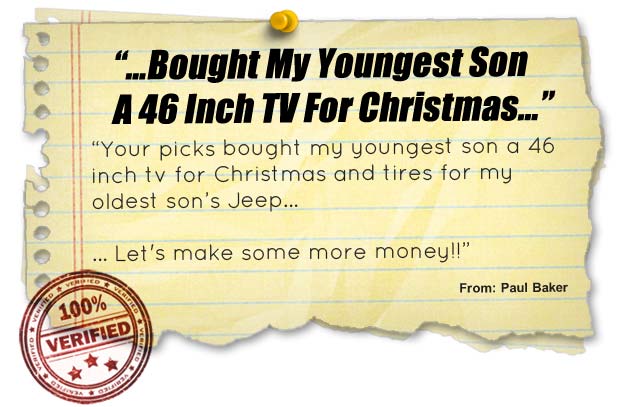 I've Heard Enough... Give Me Instant
Access Into Odds Worth Betting Now!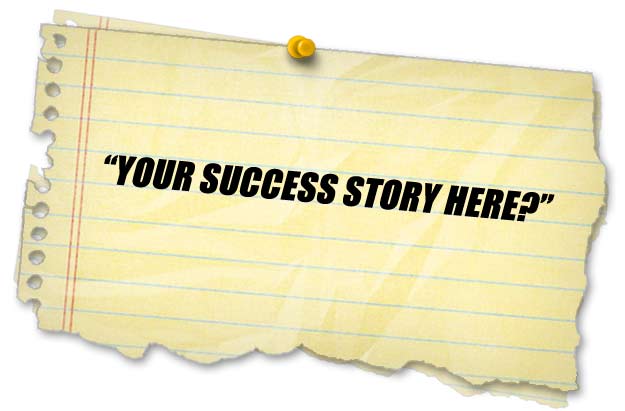 Yes, James Let Me In NOW 100%
Risk-Free For 8 Full Weeks!